Back to staff directory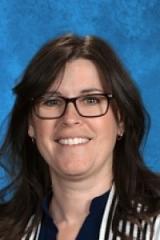 Teachers - Preschool, Educational Assistants
During my time at TCA, I have been an Education Assistant since 2008, which also includes Speech Assistant and Early Literacy Coordinator, the Pre-Kindergarten Teacher since 2012 and the Chapel Coordinator since 2014 and I drive a School Bus for Golden Hills School Division.
I enjoy spending time with my family, traveling, and gardening. I feel very blessed to be able to teach kids about Christ and how much He loves each one of us. I love seeing how God is working and moving in the lives of our students, there is nothing more rewarding than seeing lives being transformed.
Favorite verse: Psalms 46:10 "Be still and know that I am God"